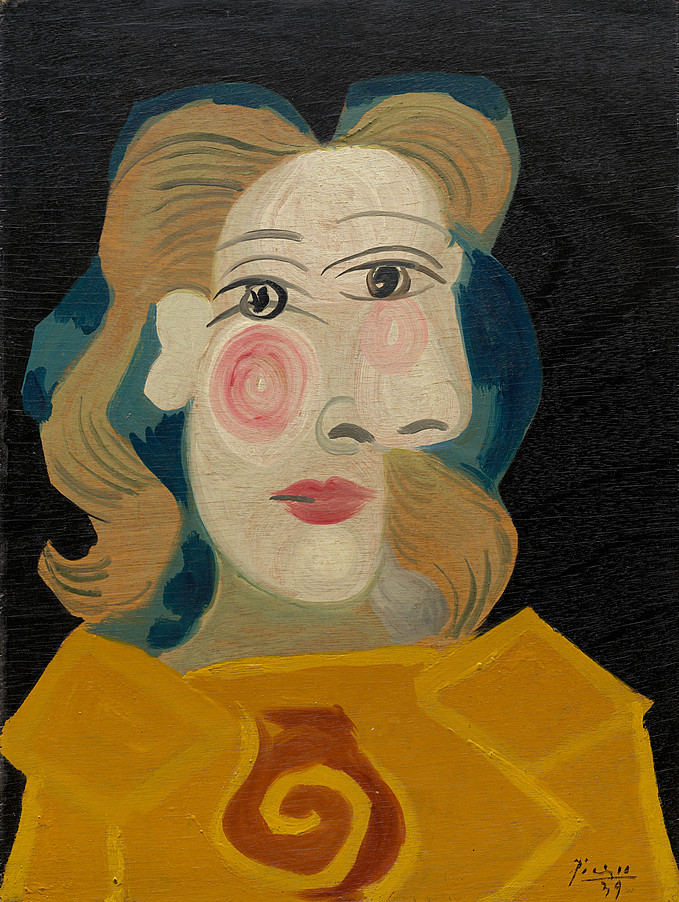 Thomas Eakins, Miss Alice Kurtz (1903)
Pablo Picasso, Head of a Woman (Dora Maar)
(1939)
Glenn Ligon, Self Portrait at Eleven Years Old (2004)
Harvard Art Museums, Cambridge, MA Guggenheim Museum, New York, NY Museum of Modern Art, New York, NY
---
The first art newspaper on the web providing a good source of high quality images for modern and contemporary art with international coverage.
Creating a network of the arts of the 20th and 21st century, Artfacts.Net is an international online gallery guide for modern, contemporary and young art connecting exhibitions, artists and galleries worldwide.
The Art Story website is modern art history education that is optimized for online learning. The site clearly and graphically analyzes modern art movements, artists, and ideas.
Search the Pompidou's online collection of over 60,000 works.
The Guggenheim's online collection contains about 10% of its holdings.
MOMA's online collection contains over 30,000 works.
Resources for English Romantic literature and the visual arts
The Tate's online collection. Search by standard means or browse the collection using their innovative
Subject Search
screen.
UbuWeb is a completely independent resource dedicated to all strains of the avant-garde, ethnopoetics, and outsider arts.